Get ready to twirl, pirouette and strut your stuff because we're talking about the ultimate footwear choice for graceful, elegant and fashionable women – ballerina pumps! These timeless shoes are a go-to for every occasion, from dressing up for a night on the town to completing a chic and professional work outfit.
With their delicate and dainty design, ballerina pumps are the perfect combination of style and comfort, making them a must-have in every fashion-conscious woman's shoe collection. So here's 5 which we feel are unique on its own and may just elevate your outfits.
Tory Burch Minnie Travel Ballet Flats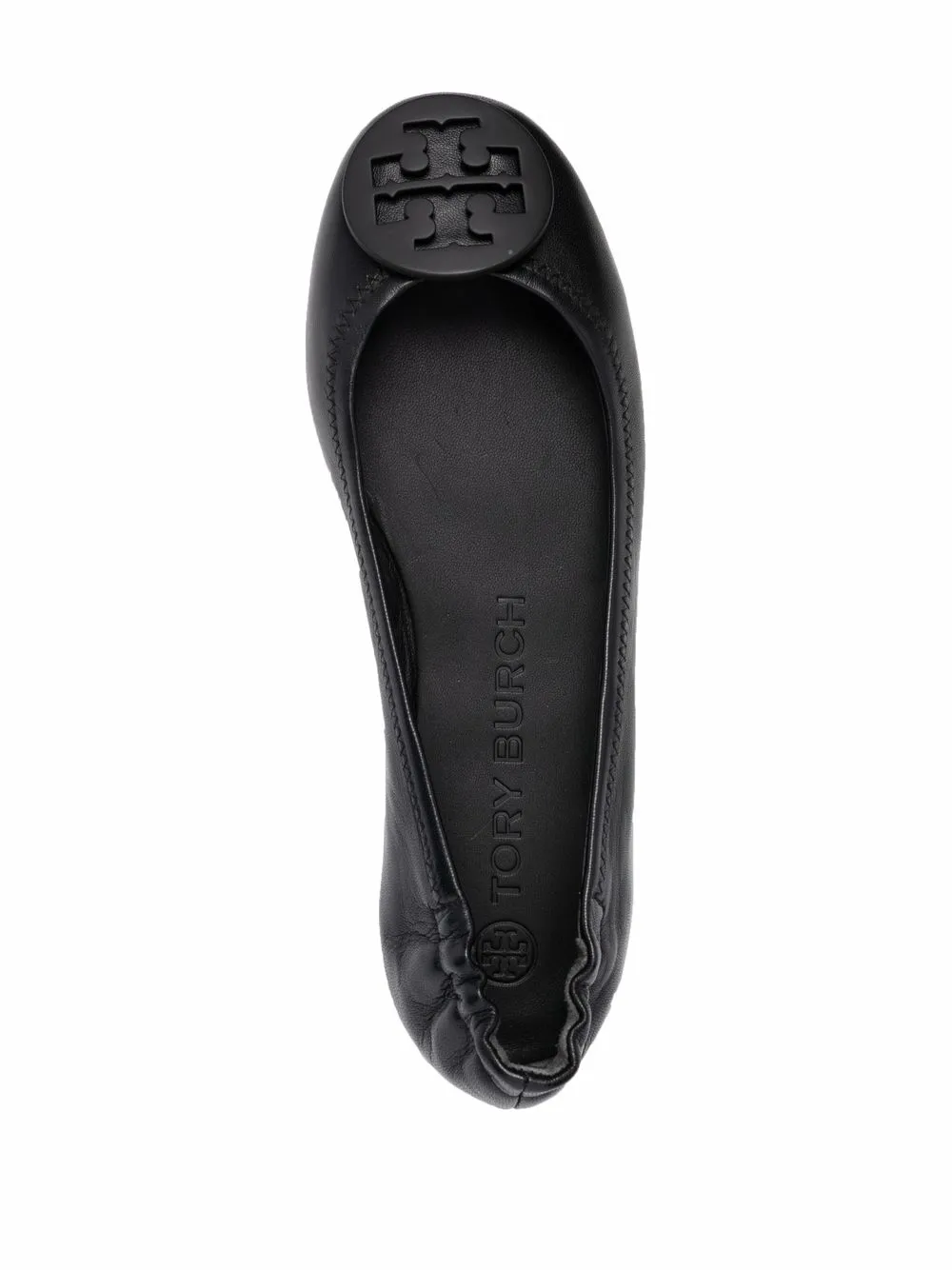 We cannot get enough of these shoes! They are Tory Burch's signature piece, in our opinion, and definitely worth every penny.
Available in many different colours, and even patterns (if you are lucky), the Minnie Travel Ballet Flats offers you both comfort and style. The shoe is made of 100% soft leather, hence every step is as though walking on clouds. What is great is that with more wears, the softer the leather gets and just hugs so nicely around your feet.
Get yours here!
Maison Margiela Tabi-Toe Ballerina Shoes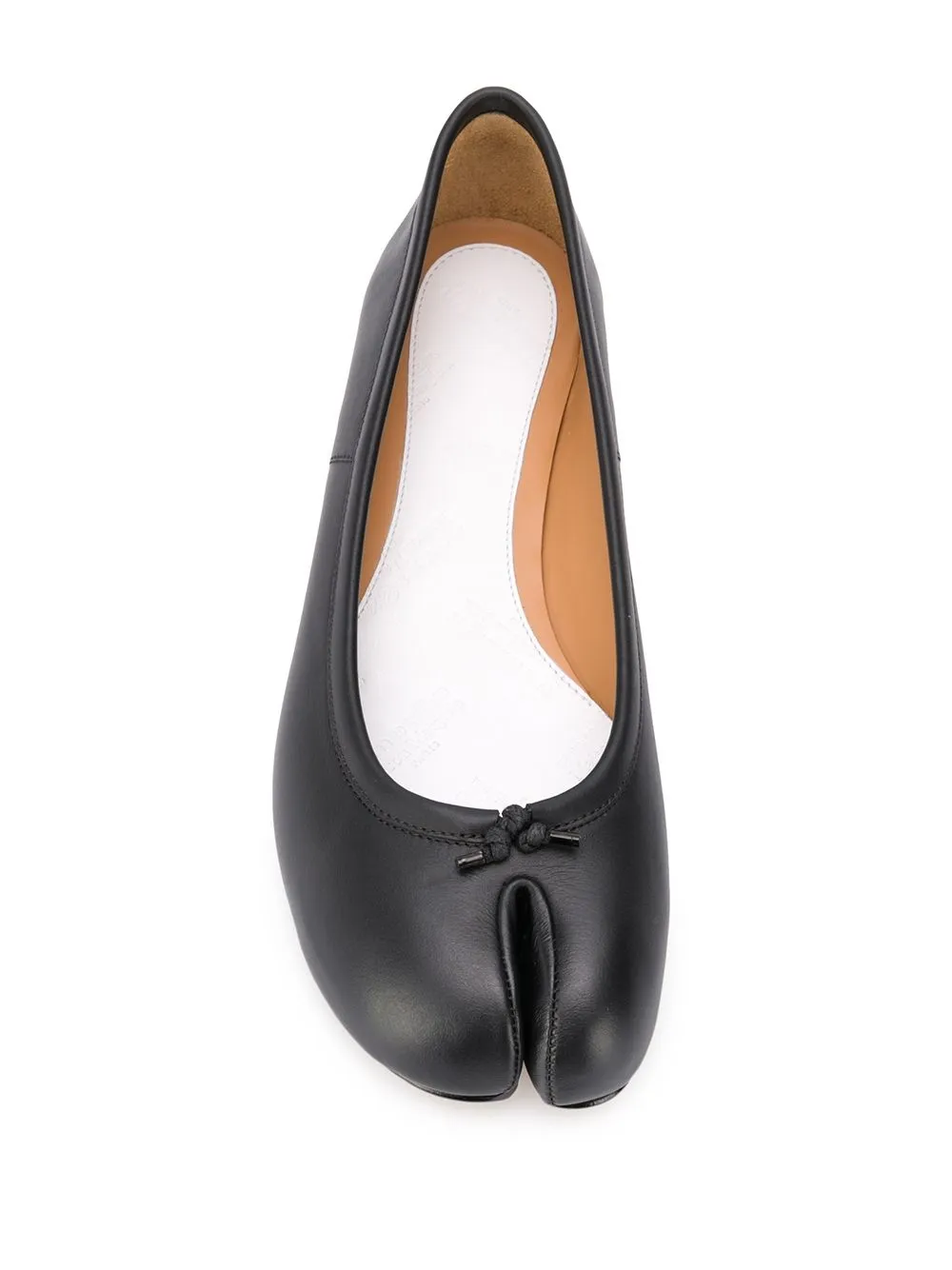 How else can one make a ballerina flat stand out!
Maison Margiela does it oh so well and we love it so much! And there's more to love. The shoes come in many colors and even outer material. You can pair it with your clothes to work and wear it to an outing because it is a statement piece on its own.
Repetto Cendrillon Ballerina Flats

We had to add Repetto's Ballerina Flats in this list.
These flats are so sleek, and soft. It hugs your feet nicely and gives your outfit a feminine touch with its bow finish at the top.
Though the thin bottom, the shoes do not feel uncomfortable at all. They are lightweight, great for when packing and traveling on a work trip really. The flats come in what feels like, a myriad of colours. You will definitely be spoil for choice!
Chloé Lauren Ballerina Flats

A new find of ours, the Chloé Lauren Ballerina Flats. Comparing comfort level, these are similar to Tory Burch's Minnie Travel as it has a thick cushion sole as well.
We love a simple yet eye catching ballerina flat and this just does it, with its scallop edge at the collar. Rest assured, the scallop edge does not cut into the top of your feet. That's how soft the shoe is!
Coach Whitley Mary Jane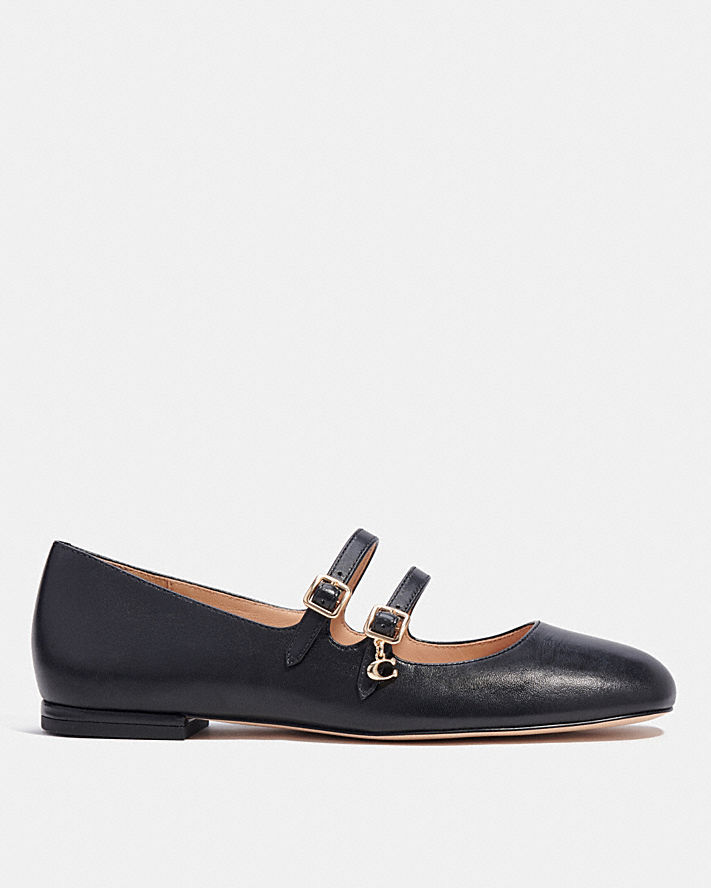 This is rather new to us as well but we see that Mary Jane's have been coming back on trend. So here's a new one from Coach!
It is made of smooth leather, with Coach's signature C at the buckle for that added charm. Like most well made flats, these shoes are comfortably padded with a low block heel.
Summary
Ballerina shoes are an excellent choice for work because they offer comfort, versatility, and ease of use. They are an ideal choice for people who need to be on their feet all day, and most importantly, they can be dressed up or down to suit a variety of work settings.
It is good to note that there are other ballerina pumps out there, with differing price points. These 5 are some we feel that are different in terms of design, which may be refreshing to your outfit.
Post Image: Taryn Elliott