Having gone to multiple spin classes, I really thought hard about whether I should invest in a pair of cycling shoes as they are not cheap. And considering that I was still in the earlier stages of my spin journey, was it really worth purchasing one?
After much thought, I came to the conclusion that having comfortable cycle shoes (and clothes) that fit me wherever I am will make a difference to my performance and overall spin workout. It helps to prevent the foot from moving around the shoe and wasting energy. With proper shoes, it provides a stable platform for the feet and allow for efficient transfer of power to the pedals.
Considering some things to look out for before choosing a pair, and the wide price range of shoes available on the market, here are 4 shoes under $130 I have tried, tested and would recommend.
Shimano RC1 Road Cycling Shoes – $100
Photo: Shimano
Tightened by velcro straps, Shimano's RC1 is one of the more comfortable pair of shoes I have cycled with. I was honestly taken by surprise how its soles remained soft throughout my workout. Its upper body is made of synthetic leather, while its footbed is made of compressed foam.
As Shimano shoes are known to run on a smaller side, I would recommend to size up for this pair. Its 3 velcro hook straps are located across the upper side of the foot, as such, evenly spreads any tension that is experienced over the top. To note, it is SPD-SL (also known as Delta) pedal compatible.
Shimano RC3 Road Cycling Shoes – $125
Photo: Shimano
In my opinion, RC3 is RC1 with the BOA® Fit System. Apart from the way you tighten the shoes, the upper, footbed and outsole make are the same. Shimano kept the same use of synthetic leather for its upper body and compressed foam on the footbed. After several classes with these shoes, I personally felt stronger for the RC1s in terms of comfort level. It may be due to the sizing or fit as these shoes felt slightly more snug on the sides, front and back. Additionally, I found that the top of the shoes were slightly digging into the front part of my ankles, as such, causing some reddish from the abrasion. Again, this may just be due to the size or fit.
Shimano IC1 Indoor Cycling Shoes – $100
Photo: Shimano
Shimano IC1's as compared to the 2 above definitely felt softer and more flexible. It is made of TPU mesh and a compressed foam footbed. I would recommend this shoe to those who perspire a lot while cycling, as the mesh makes the shoe more breathable. A single velcro strap around the entire foot secures the foot with just one attachment. This makes it easy to slip on and off the shoe, and loosen and tighten the shoe simply.
If I were to describe it, the shoe feels like a sock with soles attached. If you are looking for a breathable and flexible pair, I would strongly recommend these. As for sizing wise, I did not have any issues and fit was true to size. Lastly, these shoes are both SPD and SPD-SL (Delta) pedal compatible, perhaps making it a good pair to consider if you are working out in many studios with different pedal types. You would just need to purchase the SPD and SPD-SL (Delta) cleats to attach accordingly.
Nike SuperRep Cycle – $120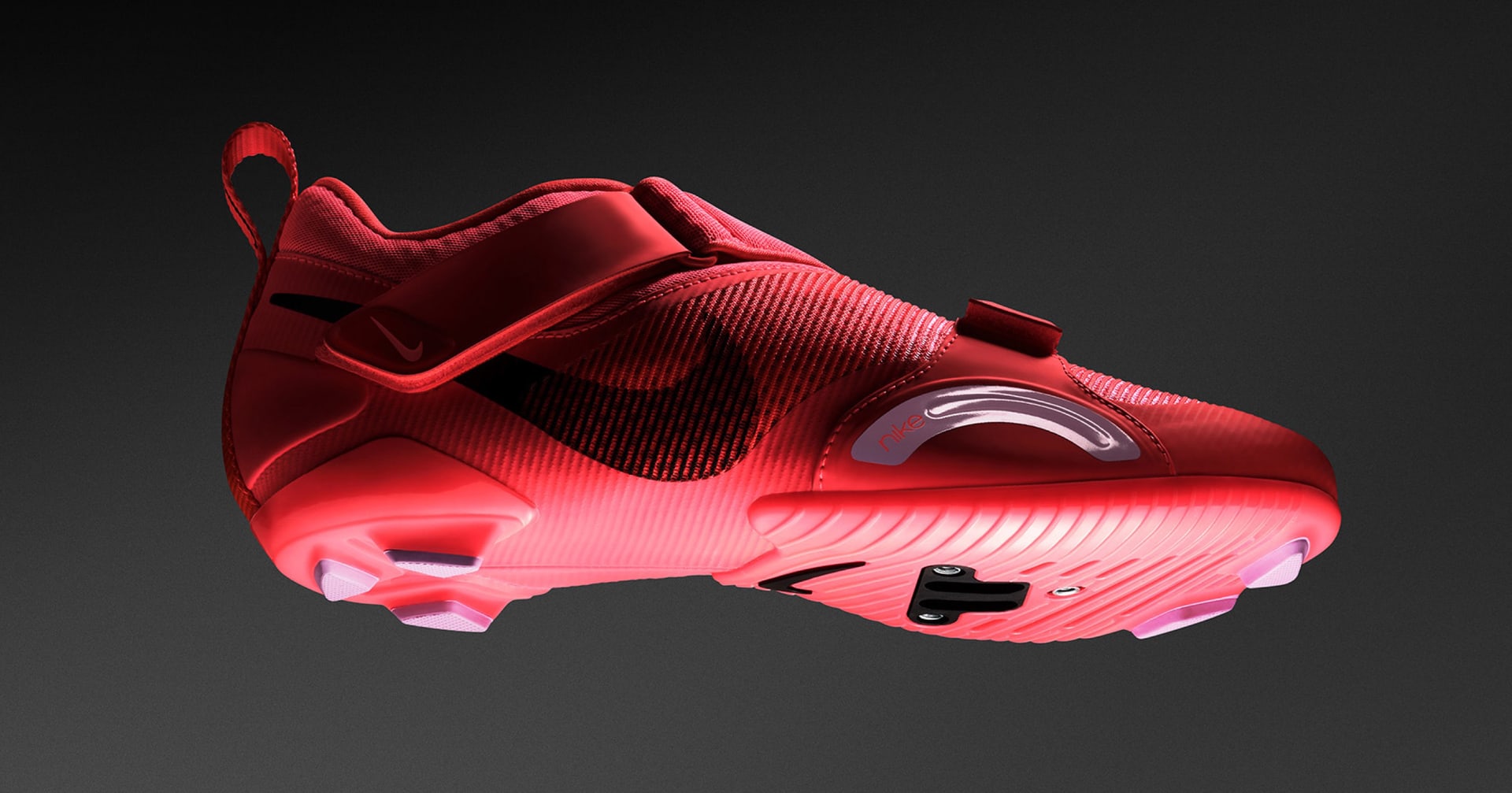 Photo: Nike
After trying Shimano's cycling shoes, I was curious how Nike's cycling shoes would compare. I hopped on the chance to purchase myself a pair of SuperRep Cycle shoes during a year end sale and can safely say, I do not regret. Whilst Shimano's sizing usually runs in EU, Nike runs in US sizing. As such, do take note of the measurements and I suggest to measure by inches or CM. I have to admit that the multiple colour way options of the shoes attracted me as well, and was extremely spoilt for choice.
Similar to Shimano's IC1, the SuperRep cycle's are made of lightweight mesh, with hook and loop velcro straps. It has a snug fit as the cushioning around the ankles are slightly thicker. It is recommended by Nike to size up by half a size should you want a looser fit. Fortunately, these shoes are both SPD and SPD-SL (Delta) pedal compatible as well.
Summary
Cycle shoes are important to your overall workout experience. To a large extent, it can affect how you feel, how much effort you would want to put in, and how far you are willing to push. As workouts already challenge your limits, you would want to invest in a comfortable pair so that it would not restrict your potential. The below table is a scorecard based on my experience across the 4 shoes, I hope this will guide your decision making and wishing you all the best in your spin journey!
| | | | |
| --- | --- | --- | --- |
| Scorecard: /10 | Comfort Level – Sole | Breathability | Flexibility of body |
| Shimano RC1 | 9 | 7 | 7 |
| Shimano RC3 | 7 | 7 | 7 |
| Shimano IC1 | 7 | 9 | 9 |
| Nike SuperRep Cycle | 8 | 8 | 8 |
Post Image: Element5 Digital