Like with home workout equipment, home speakers can be bulky and may spoil the look of your home if not planned properly. In recent years, home speakers have evolved from simply being a device that plays music to an essential accessory in the modern household.
These devices allow us to control our homes with voice commands, play music, set alarms, and ask questions. They now come in a variety of sizes, shapes, and styles, making them an easy way to enhance the aesthetic of a room.
Home speakers have become an essential addition to modern homes, serving as both functional and stylish accessories.
Today, we look at 5 home speakers that are not only good in quality, but will elevate the look of your home.
Sonos One (Gen 2)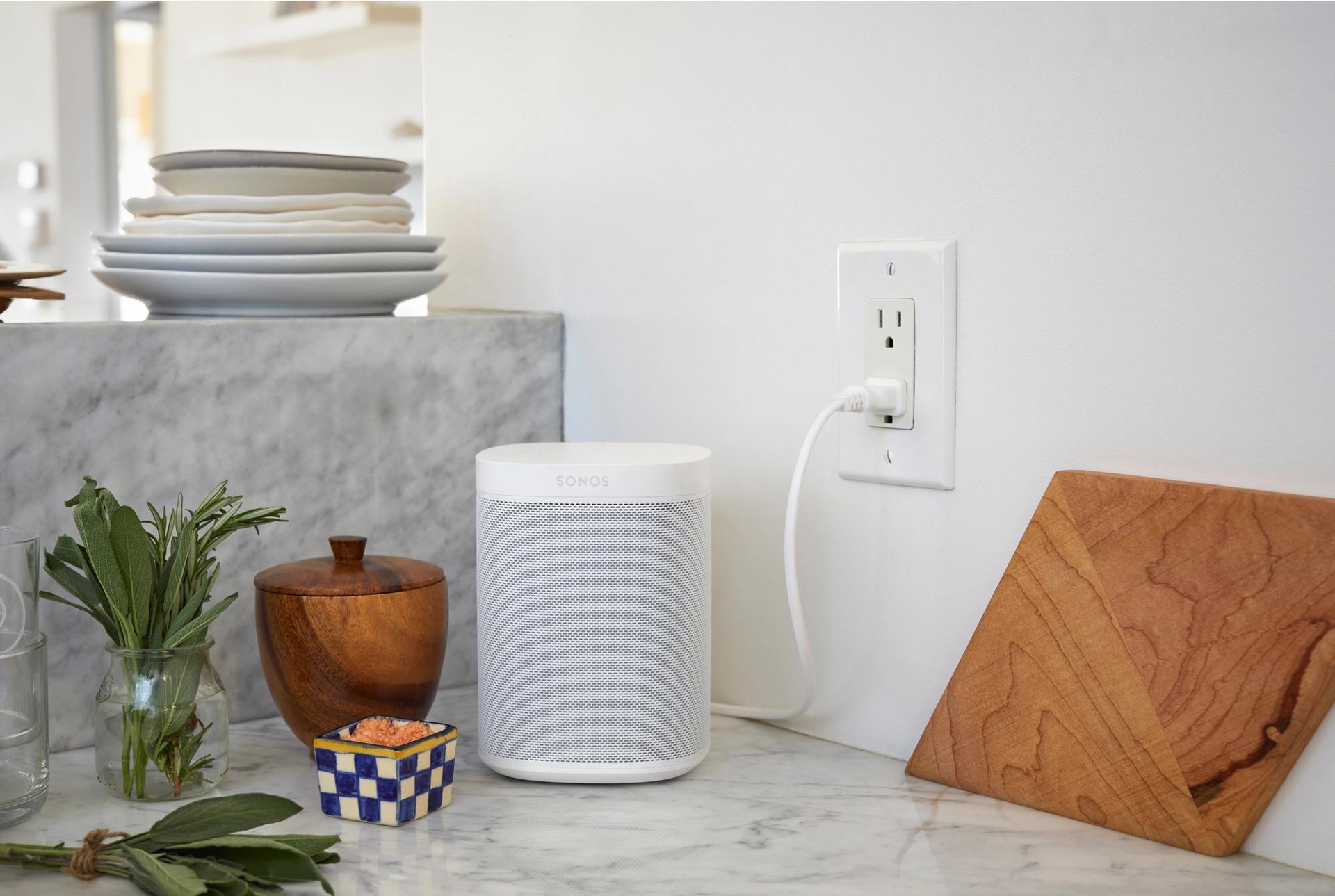 The compact smart speaker with a built-in voice control and assistant that not only sounds amazing but looks good enough to become a part of your home decor. With its minimalistic design, this speaker is perfect for those who want to add a touch of elegance to their living space and packs a punch when it comes to sound quality.
With deep bass and crystal-clear treble, it's perfect for everything from blasting out your favourite tunes to creating an immersive movie experience.
Get yours here!
Beosound Emerge
One of the thinnest home speakers we have seen, the Beosound Emerge fits just right in, anywhere in your home yet its sound reaches all corners. It boasts its full-range and ultra-wide sound capability, and of course, how sleek it looks. It looks just like a book on a shelf!
'180 degree sound from a small footprint' is exactly what it is. Have it tucked away at a corner, and you will still hear your music with great quality. We also love its gold tone with a soft coloured wood body, elevating your home in a modern yet classy way.
Get yours here today!
Bose Portable Smart Speaker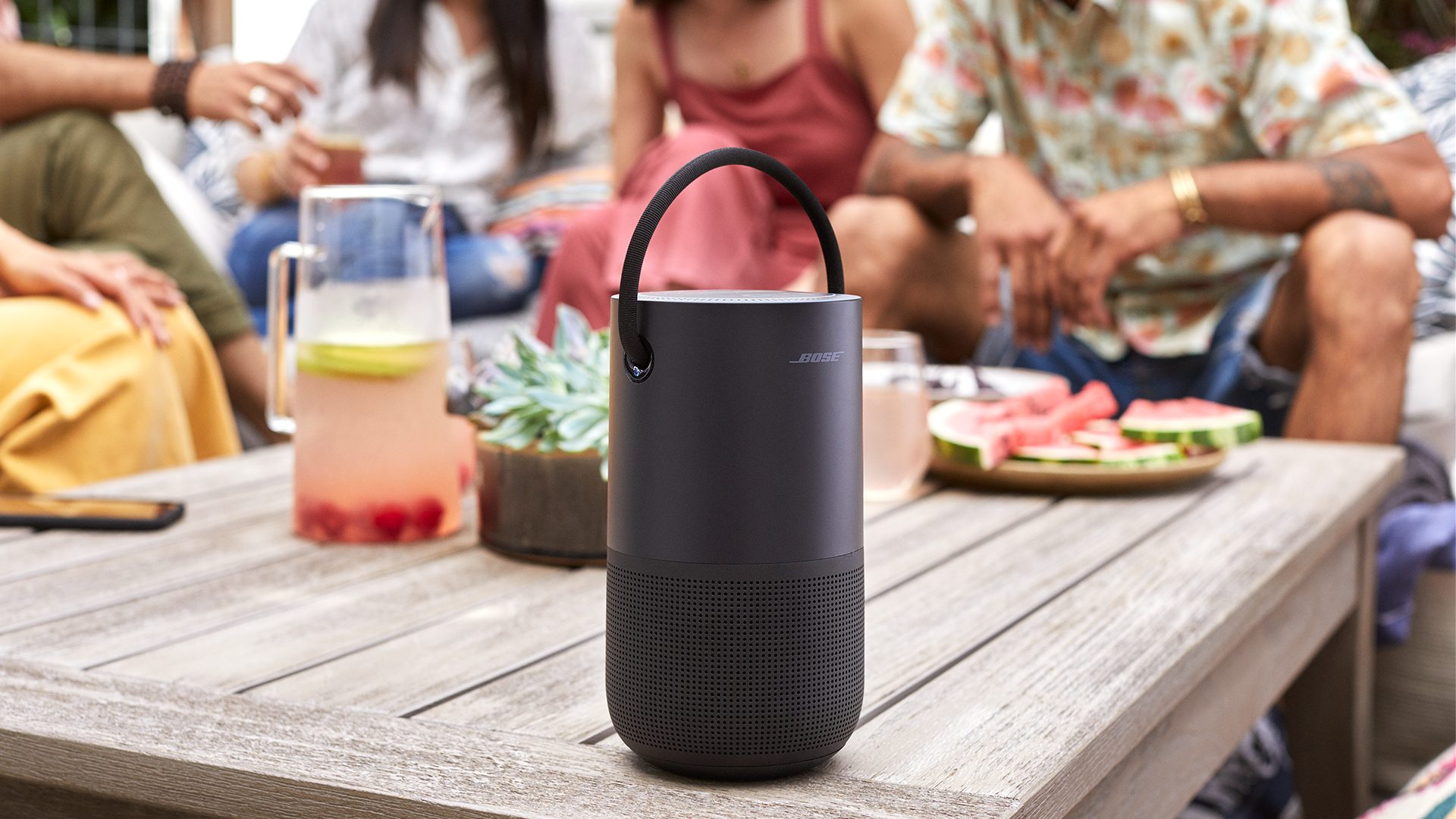 Bose's Portable Smart Speaker has its name says, is versatile and feature-packed with its built in voice control, water resistant design and 360 powerful base feature.
Its portability makes it attractive and with Wifi, you can control it with your voice anywhere. You will find yourself wanting to bring it with you to a picnic, luncheon or family trip as it is so easy to carry around and would definitely guarantee a good time.
Considering getting one for yourself, click here!
Beosound Balance
It is no surprise that another B&O speaker is on this list. Unlike Beosound Emerge, Beosound Balance is circular in shape and boasts a Scandinavian minimal design.
What we can expect from B&O is its commitment to the design of each product. Depending on which you choose, the bottom part of the Beosound Balance is made of solid oak, white marble or patterned aluminium. As such, they can look good with any home theme and blend just right in with yours!
Check out more photos of how it looks here.
Harman Kardon Aura Studio 3
With its unique and eye-catching design, the Aura Studio 3 is a conversation piece in any room. The speaker features a transparent dome-shaped design that shows off its built-in LED lights and internal components, creating an elegant and sophisticated look.
The Harman Kardon Aura Studio 3 is also a high-quality speaker that delivers rich, clear sound. It features a powerful 360-degree sound system that fills the room with rich and detailed audio, making it perfect for music, movies, and games.
The Aura Studio 3 also comes with a built-in subwoofer that delivers deep and powerful bass, creating a dynamic and immersive listening experience.
It really is an item placed in your home to impress. Get yours here now!
Post Image: B&O